Nozzles
The company sell and stock an extensive range of spray nozzles and ancillary equipment for services as diverse as Descaling and Secondary Cooling in Steel Mills through to gas cleaning and cooling, along with pollution and environmental control. 
Particular nozzle specialities and support are available for Steelmaking, Energy and Mining Industries. 
An accredited Testing Facility is available with full records, data and documentation on spray nozzle performance. Support engineering programs and testing facilities are available to help in determining correct nozzle selection for a particular application.
For more information regarding specific nozzles, see below: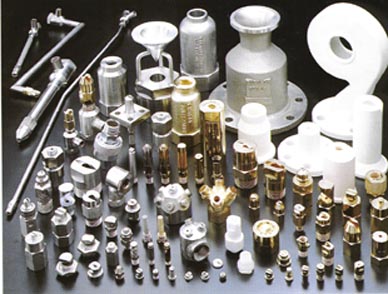 NOTE: Nozzles are manufactured by Kyoritsu/Everloy.